Welcome [name],
YOU HAVE RECEIVED A COMPLIMENTARY ONE-YEAR MEMBERSHIP OF ELITE ID THEFT PROTECTION & RESTORATION ASSISTANCE!

PLEASE ALLOW 7 DAYS FOR YOUR MEMBERSHIP TO BE ACTIVATED. YOU WILL NOT BE ABLE TO LOG INTO THE WEBSITE UNTIL YOUR ACCOUNT IS ACTIVATED.
You are now covered by powerful ID Monitoring with a unique four component Identity Theft Package to provide you with 24/7 worry-free protection! Your ELITE ID PROTECTION membership is designed to minimize your exposure and stop the potential misuse of your identity information, including the most serious forms of ID theft known as 'Identity Assumption' and 'Synthetic Identity Theft.' However, in the unfortunate event you do become a victim, this service also helps you manage the after effects with personalized ID Recovery & Restoration Assistance and ID Theft Insurance up to $25,000.
ELITE ID THEFT PROTECTION INCLUDES:
EARLY DETECTION ALERT™ – Our early detection and warning system utilizes a proprietary system to provide worry free identity protection 24/7. We scan thousands of databases looking for suspicious activity so we can help stop the problems before they start. When key indicators of identity theft are detected, you will be immediately notified via a phone call.

IDENTITY RESTORATION SERVICES – We provide step-by-step instructions for restoring your identity or have us do it with 24/7 access to trained identity theft specialists that aid in the recovery process.

$25,000 ID THEFT INSURANCE POLICY – With a limit of $25,000 and a $0 deductible, this benefit protects against the financial hardships associated with identity theft such as costs to defend against collection suits for falsely incurred debt, lost wages, other legal fees and correspondence with creditors.

MONTHLY NEWSLETTER – This e-publication educates our members on various privacy issues as well as providing notification of potential frauds or threats.

| | |
| --- | --- |
| NAME | [name] |
| GROUP # | 8327 |
| ACC # | [phone] |
| ZIP CODE | [zip] |
1 (800) 657-8194 www.EliteIDProtection.com

| | |
| --- | --- |
| NAME | [name] |
| GROUP # | 8327 |
| ACC # | [phone] |
| ZIP CODE | [zip] |
1 (800) 657-8194 www.EliteIDProtection.com
LEARN MORE ABOUT YOUR ELITE ID PROTECTION
IMPORTANT:

You are already registered and protected by Elite ID Protection. You do not need to do anything further to maintain your protection for the next full year.
However, we recommend you visit the Elite ID Protection website to learn more about your new membership and all your benefits. Here, you will be able to access the features available to you with your membership. If you ever have questions about your service, please call Customer Care at
1 (800) 657-8194
between the hours of 9:30 am – 6:00 pm EST.
HOW TO ACCESS YOUR ELITE ID PROTECTION MEMBERSHIP:
| | |
| --- | --- |
| STEP 1: | |
| STEP 2: | Click "Sign In." |
| STEP 3: | Go to the top right side of the Home Page and click on "My Membership Book" to download a complete overview of your new membership and all its benefits. |
| STEP 4: | We suggest you also click on the other site links to better understand your membership benefits. |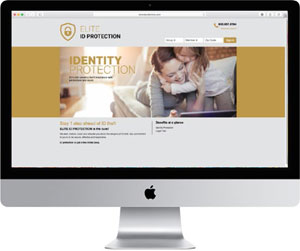 Identity Theft Insurance underwritten by insurance company subsidiaries or affiliates of American International Group, Inc. The description herein is a summary and intended for informational purposes only and does not include all terms, conditions and exclusions of the policies described. Please refer to the actual policies for terms, conditions and exclusions of coverage. Coverage may not be available in all jurisdictions. Note: to receive a copy of the actual policy, please call the toll-free number listed on the front of your membership card. For complete terms visit www.EliteIDProtection.com